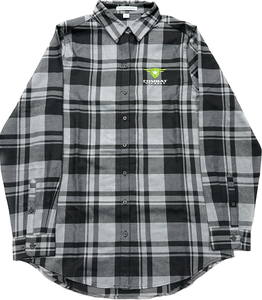 When the mission is over, someone is going to ask you to go out to someplace fancy - the kind of place where you have to wear a shirt with a collar. 

Good news: we've got you covered. 

Our lightweight brushed twill plaid shirt is made from 59/39/2 Cotton/Polyester/Spandex and features bias-cut, double-yoke breast pockets.  The Combat Off Road logo is embroidered above the left pocket.

Stylish. Collars. Fancy.
Hats, shirts and other brand merchandise are not covered by the Lifetime Guarantee.